Genealogy and history of migrations
We used to meet a lot of people during our travels. And it was after one of them that, back from New Zealand, we decided to create this page. Thereafter, this page has become the most visited on our website. Whether from Brittany, Australia or even the United States, you have been many to share your stories to feed our sections and we thank you. We are far from having published most of them yet.
For the moment, we are offering you our civil status reports made from the French overseas archives and those from New Caledonia.
Other civil status reports are currently being prepared which concern emigrants from the European continent as you are many to visit us from Germany, Belgique, Switzerland, Spain , Sweden or Italy….
Do not hesitate to continue contacting us with your questions, comments, remarks and even your testimonials as we publish them!


Our civil status reports in pdf
Our most recent posts about genealogy and history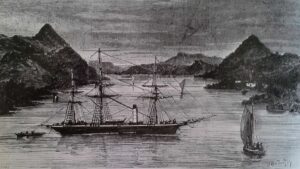 Some death certificates found in the civil status register of...
Read More